Accueil

>

Our trip to the Dinard Film Festival
2GT Euro
Our trip to the Dinard Film Festival
In the morning of Tuesday September 25th, at 7:15 , we left St Hilaire and started our travel to Dinard to participate in the School Festival of Dinard, part of the 29th British Film Festival.
In the bus, we were all talking. Some guys were listening to music . After some time, We arrived to Dinard .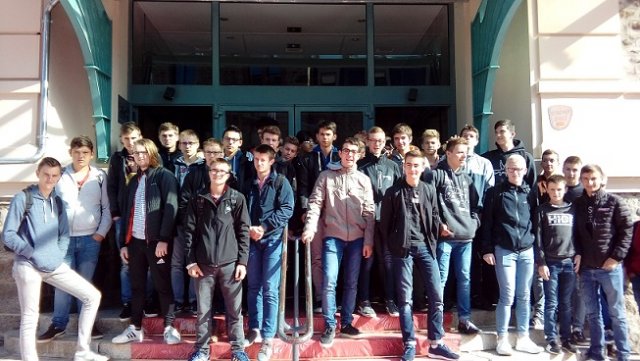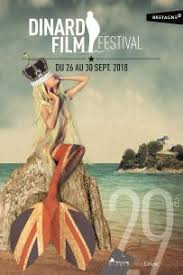 We watched a first movie : « Darkest Hour » for half of the students, and « Confident Royal » for the rest.
Then we had lunch on the little beach. The sky was very blue and it was sunny ! The teachers gave us permission for 90 min to walk on the beach and have lunch.
After, we watched a second movie : « A United Kingdom » and the rest of the students watched « Florence Foster Jenkins » .
The 1st movie : Darkest Hour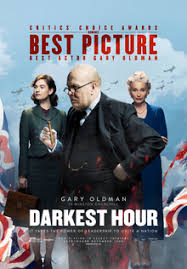 The story speaks about the first minister of the United Kingdom (Winston Churchill) during the Second War.
Hitler invaded Belgium and he is invading France, so the British are very scared… During the story, Churchill doesn't listen to the war cabinet because they want to negociate and Churchill doesn't want to negociate with Hitler : he wants to fight and win.
Our opinion :
The movie was great because it's a real story, but we always waited for the war action. The main character was joking so sometimes the movie was funny. It's a historical movie and a drama so it was a little slow (but we didn't sleep !!!)
The second movie : « A United Kingdom »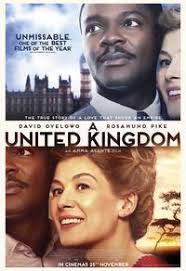 This movie was released in 2016.
It's a love story between a black man and a white woman. It takes place in London in the 1947 (so inter racial relations were difficult)
The subject is racism.
Ruth (the woman) meets Seretse (the man) and they fall in love very quickly. She discovers he is the Prince of an African village. So, she needs to follow him to Africa and she becomes the Queen of the village.
People from both sides (UK / Africa) are not happy about their union, and they want to separate them.
Their love changed their countries and inspired the world !
Our opinion :
We didn't like this movie because it was really slow. There was no action.
But it was interesting to see the construction of the modern state of Botswana.
Conclusion :
After watching the second film, we took the bus for coming back to St Hilaire.
It was a good day and we discovered films that we wouldn't have watched by ourselves !
We were disappointed because we didn't meet Monica Belluci (the President of the Festival)… !
Article written by the 2GT Euro (Hugo, Augustin, Muhammad and Pierre-Emmanuel) with the help of Mme Granger and Mme Pereira Walls